Paper Coating Machine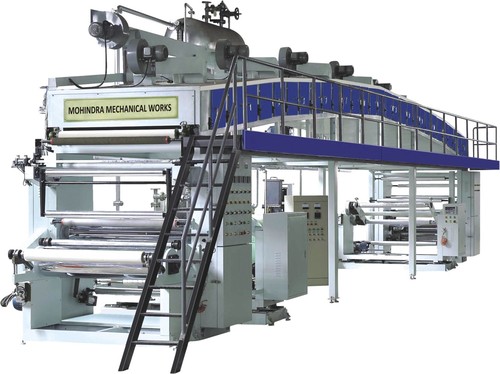 Paper Coating Machine
Product Description
Paper Coating Machine
MOHINDRA MECHANICAL are able to offer a wide range of coating and impregnating machines. The range includes Knife over roll coaters, Reverse roll coaters, Gravure coaters, Air knife coaters and Meyer barcoaters, all custom designed and built to suit the customers requirements.
In most instances a coater will require an in-line drying system and we have supplied many various designs dependant on the production requirements, substrate and coating to be dried. Examples of just some of thetypes of dryers we have provided are Air impingement, Infrared, UV curing and Air flotation.
In all instances the machines are designed and built using well known coating techniques, which in most cases will be adapted for the particular requirements suitable for each customers individual product.
In order to keep pace with the never ending demands of customers, we are involved into manufacturing and exporting a wide range of Coating Machine. This product is reliable to operate.